* PUPPY PLANS 2022 BELOW *
I only breed litters in order to hopefully breed my next Champion to show for myself.  Clearly all the puppies born cannot be a budding Champion so, with fabulous temperament always to the fore, the majority of the puppies are bred to make wonderful family members. I do not interbreed my rough and smooth collies keeping the bloodlines pure. 
I can also usually point people in the direction of well bred puppies available from other Reputable Breeders.   Call or Email with your full details for more information.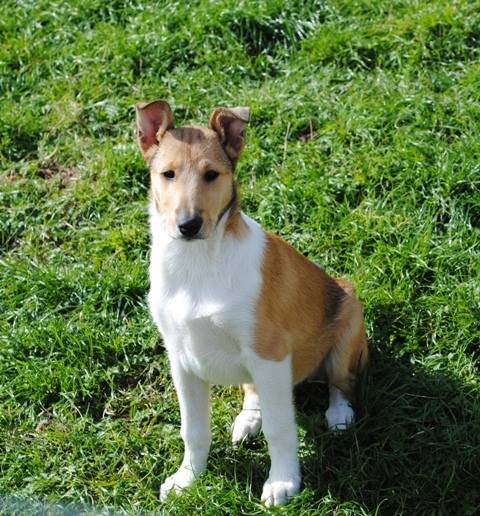 Breeding To The Breed Standard
Using Only The Very Best, Proven Bloodlines with wonderful calm temperament's
 I have always Bred tightly to The Famous Foxearth lines and many of my dogs originally came from that Kennel.                                                                               The Haywards have over 40 years experience and more Champions than any other kennel Worldwide.  I have been fortunate not only to become good friends with them but to be trusted by them and be given several collies a few years ago when they decided to retire from breeding Smooth Collies.                                                           My Rough lines are based on sound temperaments, using healthy lines with minimum foreign lines as possible.
 Smooth collies come in just 3 colours, sable & white, Tri colour and Blue Merle.   Tri colour to tri colour produces only Tri colour puppies.  Blue Merle to Blue Merle matings are against Kennel Club rules and sable to Blue is very much frowned upon.   
 My litters are born and reared in the house until such time as they require more room to play and explore when they are moved to a heated area with warm bedding and plenty to play with plus access to the gardens  weather permitting.  They are well handled once their eyes are fully open but not messed around with when in the nest unless they need help, Mothers rearing is far more beneficial than a steam of visitors upsetting Mum.   No other dogs are allowed near the puppies until well after weaning.                  I have well over 35 years experience rearing well adjusted puppies with no help from puppy litter training programs, I allow my puppies to be puppies with their litter mates.  At 10 – 12 weeks the puppies are ready for their new homes and fully vaccinated! 
I accept deposits from three weeks of age.  Visits are allowed at five/six weeks, covid allowing.    Individual puppies cannot be selected until I have made my own choice which is often at 8 weeks although dog or bitch choice can be made much earlier.  All litters are eye tested unless Genetically clear.  I do not DNA test for conditions which the Breed does not have in order to impress, my dogs are impressive enough and very healthy!    Puppy comes with a lifetime of support, Kennel Club Registered,  a puppy pack, will be wormed, fully vaccinated and microchipped and comes with a contract.   If you would like to be considered for a well bred, correctly reared puppy please contact me.    Please have patience …….. it's a virtue when waiting for a puppy from the right breeder………. and you may have to be prepared wait!
IBelow, Breckamore puppies photos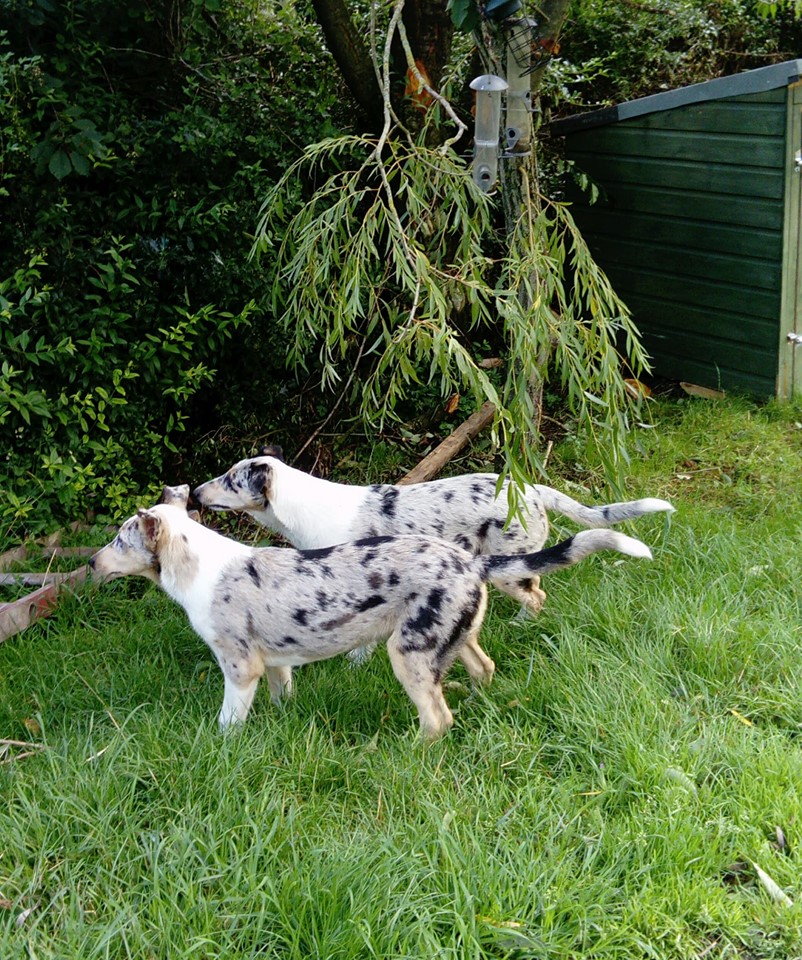 Located between Selby & Doncaster, close to M18, M62, M1.